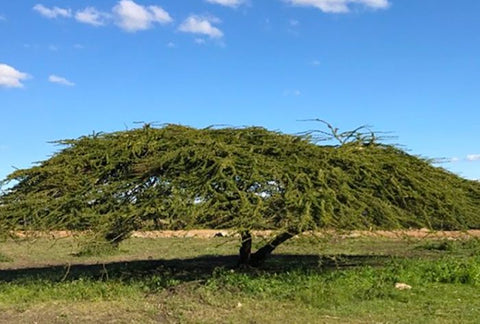 Kenya, Africa
It took less than 5 minutes to receive a visa at the immigration office in Nairobi airport. An immigration officer asked me with a smile, "Do you Kenya?" I replied, "I am addicted to Kenya! I want to come back again and again." We all had good laughs.
Meeting NGO leaders in East Africa
Haeyoung Kim, a missionary in Kenya serving as the director of Milal Foundation in East Africa as well as a trustee for BinChae arranged a meeting with NGO leaders in East Africa.
We met SeongjinAhn, director of Good Neighbors as well as 6 other NGO leaders to introduce BinChae's ministry and our nutrition powders.
Although oneleader just arrived there, most leaders have been serving there for more than 10, 20 years.
Having realized that they have poured their young life into the black continent in order to improve their lives by providing food and teaching and serving, we were humbled.
Finally Containers with BinChae nutrition powders arrived in Africa
Since this was the first shipment to Africa, there have been many obstacles with unexpected experiences.
 It was more expensive to transport from the factory to shipyard in India than from India to Africa. It was also more expensive to transport the shipments by passing through customs and paying taxes than the materials themselves!
 This shipment was consisted of 1,250 boxes, good enough to feed 1,000 children for 120 days. Most people in Africa eat just one meal a day, some 2 meals.
 Having realized the BinChae Foods mainly provided for the poor and schools in India but finally has come to Africa, my heart started to pound.
 We have asked Milal Foundation in Kenya to distribute the supply and began to visit several food distribution centers.
Visiting Abandoned Child House
This orphanage is operated by Kenya Overcoming Faith Church which serves about 50 abandoned babies ranging from 0 to 3 years olds.
When we spotted a nanny who was carrying the BinChae food to serve, we stopped to ask her about the food.
She replied that our food is perfect for the babies.
We noticed an especially small baby who came to the facility on the 7th day of birth after having been born only in 7 months with a weight of 1 kg (on the right side).
We were moved in our hearts when the babies who are older than 1 year tried to reach out to us to be hugged.
Visiting Kisumu Milal facility which serves handicapped family
We provided the BinChae powders to 50 handicapped families in Korando area.
We first gathered together at church to pray prayers of praise and thanksgiving and then distributed with explanation about food.
Some kids ran to my wife to be hugged.
Long ago the English missionary couple founded a church and school here but now they are run by village people.
As we see the dedication of the couple bought the fruits beautifully, I asked myself, "What if they did not come to the village long ago?"
Distributing Binchae nutrition powders to handicapped families in Korogocho slums
This is the biggest slums in Kenya where there is trash landfills that trashes are mound like mountains. Most of the people survives with leftover foods picked up from the trash landfills. The BinChae nutrition powders have become the perfect meals for them.